The Closca helmet is among the earliest cohort of the collapsible bike helmet trend that has attracted the attention of a large percentage of cyclists. This helmet brings some unique features to the table, giving it a standout spot for our reviewers. In addition to having a fashionable design that makes it look like a cap, it also possesses a three-section outer layer that gives it collapsibility, as it can be folded into a flat circle and expanded back to its three-layer self for usage.
Comfort was a major consideration in the making of Closca Fuga helmet's interior. Its interior comes with soft, comfy padding that prevents the aching effect a typically rigid helmet would give. The padded cushion is extended a little bit beyond the tip of the helmet at the rear. This helps give the helmet a balanced look while on your head. In addition, its has a visor on the front that helps reduce the wind that blinds us cyclists at speed.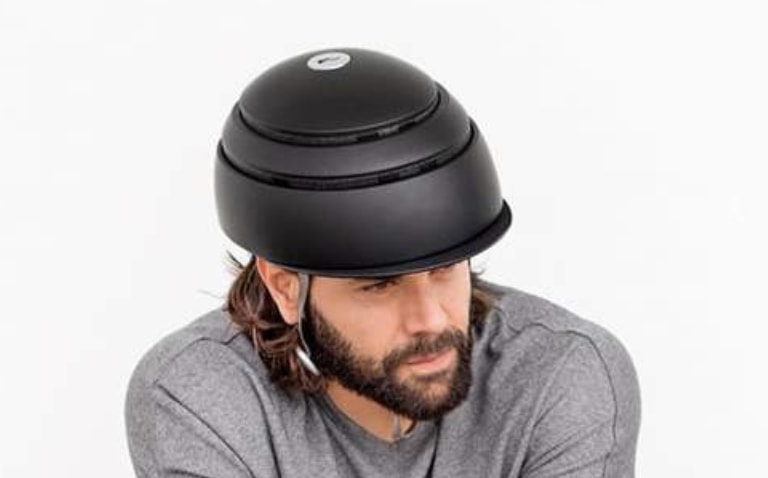 The internal padding, which is made up of a soft pad with an overlay fabric, tends to attract dirt. However, the inner lining can be removed and washed as needed. Also, its slim mini visor is detachable, giving users the option of either using it with the helmet or not, depending on how they feel that day. The Closca helmet also comes in a wide variety of colors and accents, allowing the rider to show a little bit of personality while riding.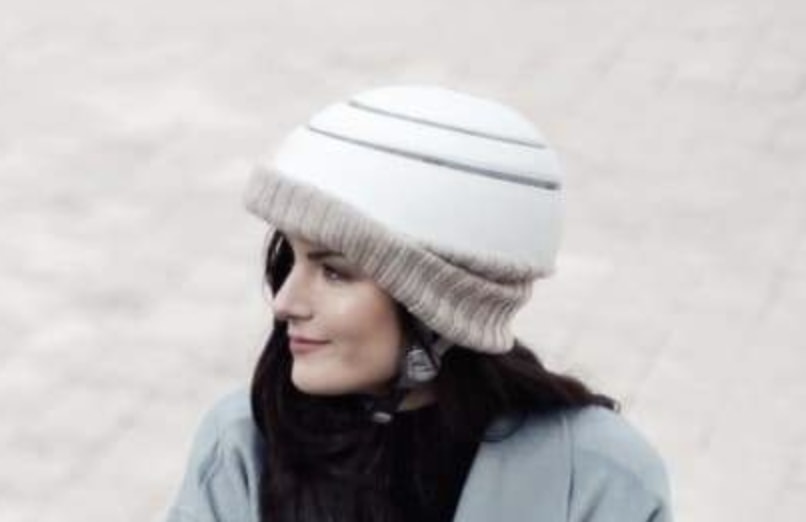 The Closca Fuga helmet is certified under the safety standards of Europe's ISO EN 1074 as well as the American CPSC, which give it the green light for the public to use the helmet with confidence that it will protect your dome from an impact.
Pros and Cons of the Closca Fuga helmet
Pros
The helmet is collapsible (obviously). It collapses from the top down, so it retains its full diameter but not its height. It collapses to just under three inches.
Its lining makes it one of the most comfortable collapsible helmets on the market.
Its slim form factor when collapsed makes it easy to stuff into a backpack.
It's certified by US and European safety regulators.
It just looks pretty dang good one one's head.
Cons
While it does collapse well, this helmet is a bit on the heavy side. Its sturdiness also results in a bit more heft than you might like.
After prolonged use, some users have reported that the helmet does not stay open (unfolded) as well as it should. They find themselves tightening the chin strap to keep it in place.
It's heavy and a bit clunky, but the Closca Fuga helmet makes the short list of best folding helmets for its comfort and stylish look.