As the bike helmet buying masses begin to take notice of the convenience and safety of folding helmets, multiple companies have stepped forward to fill the burgeoning demand. Below are some of the upcoming models that may not yet be on the market or that are currently undergoing their safety certification.
EcoHelmet

The EcoHelmet made a big splash a couple of years ago for being the most affordable, foldable, lightest, and cheapest helmet on the market. Made from a lattice of cardboard (you read that right), it is eco-friendly. It has been crash tested as well and holds up on impact. Development of the helmet seems to have stalled and it is not currently for sale. Apparently there have been durability questions, especially if the helmet gets wet. The EcoHelmet is worth keeping an eye on, as it may yet hit the market.
The EcoHelmet will be a good and affordable helmet that offers convenience and safety, but they need to work out some durability issues before hitting the market.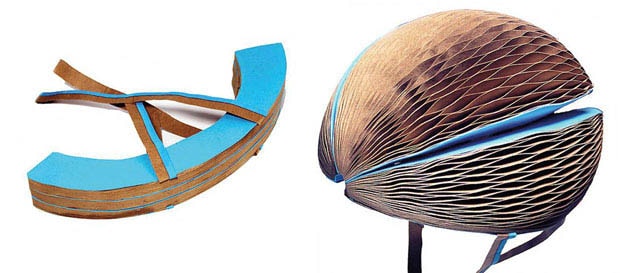 Lid Helmet
The Lid helmet offers both style and convenience.  It comes in five color options that range from staid black to bright neon green. The Lid helmet folds along two front-to-back seams that also provide ventilation. As of early 2018, the Lid helmet had raised money on IndieGoGo and is in production. It should be available for sale by late 2018. Judging by the pictures, it does not fold up nearly as flat as the Morpher helmet or as compact as the Plixi. However, it looks good and we'll reserve judgement until we get our hands on one.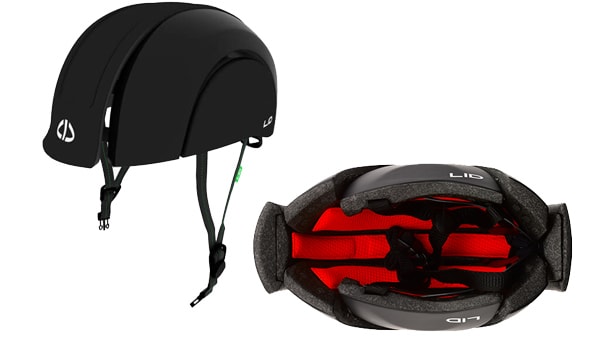 HedKayse
The Hedkayse helmet makes the lofty claim that they want to be the safest helmet in the world, owing to their unique Enkayse material. Their site claims that they meet European safety standards even after multiple impacts. Impressive! The Enkayse material is flexible so it can be smushed a bit, but in its folded state it still does not seem to offer a great deal of space savings. The Hedkayse helmet is also crowd funded and as of early 2018 was moving into the production stage. If Hedkayse can get certified in the US and Europe, it may have a good niche for people who wreck their bikes a lot.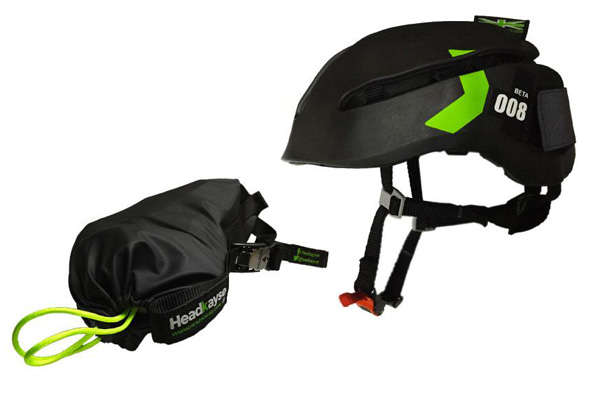 Fend Helmet
The Fend helmet features a three part design that fans out to unfold the helmet. Their website bills the helmet as designed for city riders, as the company is based in NYC. The Fend helmet is available for pre order but there seems to be little information about when it might ship. As such, we can't say much about comfort, weight, and other attributes of the helmet.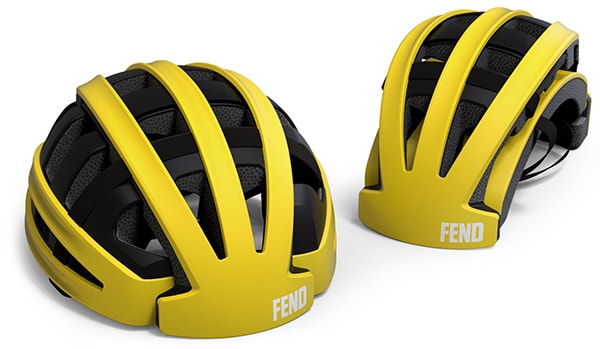 There are plenty of companies recognizing the need for highly portable bike helmets and it is exciting to have so many current and upcoming options. We'll keep watching these new entrants and flesh out the reviews once we get our hands on them.